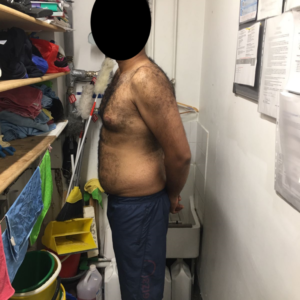 I trained with Marcin for more than a year and he has done exceptionally well knowing my demands and requirements. He is a trainer who makes you feel very comfortable and provide customized training plans according to our needs. He is very knowledgeable and shares a lot of tips and details with regards to fitness and nutrition
…He assesses our whole body and fine tunes training plans accordingly. He is great in Exercise Correction and makes sure that we learn the right technique.
He is highly supportive and motivating when it comes to Personal Coaching and ensures that we are able to achieve the desired outcome. He makes it a point to drive us towards our goals and his bespoke training plans are so effective to follow. He makes the whole training process very engaging and lots of learnings. He will make sure that we are never lost and keeps us on the right track.
I lost a whopping 20kg when training with him and was able to complete a half marathon run from a stage where I barely move around 3000 steps a day. It has been a massive experience for me working with him and I would highly rate him and recommend him for anyone who needs the right training platform.
Read more